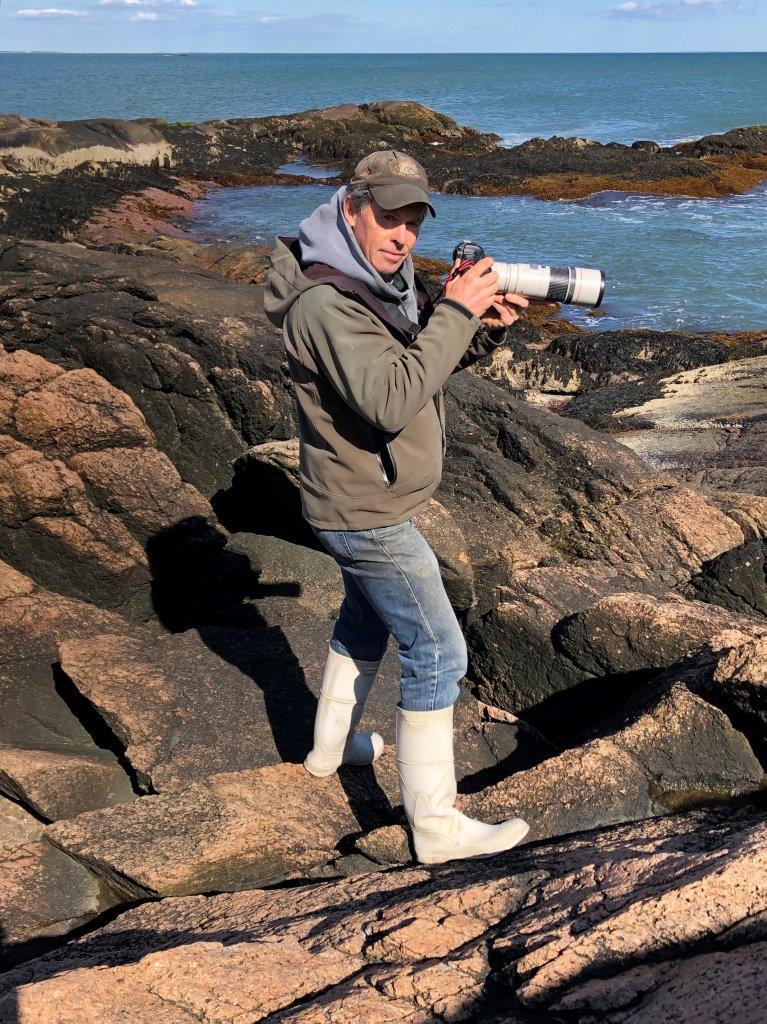 About Geoff
Geoff began photographing birds in 1995 to document the occasional, unusual bird he would see in his backyard and woods. Since then, his interest and passion for bird photography have been driven by the more than 180 species of birds he has observed on his property and 30 plus bird species discovered nesting there. His photography led him into the unique niche of providing photographs for bird feeder companies and presenting his work through entertaining slideshows for the public.
Geoff is a commercial fisherman and has been for over thirty years. His backyard in Little Compton, RI produced Rhode Island's first selasphorus hummingbird believed to be a Rufous Hummingbird, in 1995, a second selasphorus hummingbird in 2002, and two more in 2012. Other unusual birds observed in his yard include Brewster's Warbler, Golden-winged Warbler, Kentucky Warbler, Prothonotary Warbler, Summer Tanager, and more. Uncommon nesting birds on his property are Acadian Flycatcher, Northern Saw-whet Owl and Scarlet Tanager.
The majority of the images on this site were taken in Little Compton, RI, with a lesser number taken on Monhegan Island, ME. Most of the Little Compton songbird images are from Geoff's backyard and woods where he uses blinds almost exclusively for close-ups.
---
Geoff's images have been used by:
The Nature Conservancy of RI
The US Fish and Wildlife Service
Cornell University's Birds of North America online
Tiverton Land Trust
The Lloyd Center
Bird feeder companies using Geoff's images are:
Aspects Inc.
Droll Yankees Inc.
Gold Crest Distributors.
---